Batching plants - Colours dosing systems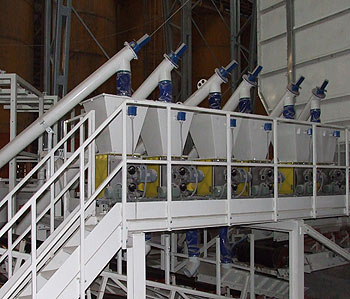 We offer complete solutions for weighing and dosing all types of colours. (liquid, powder, granulate).

Our liquid dosing systems for colours work in similar way as our chemical additives dosers. The difference is in the number of hoppers on scales and in the type of pumps. These feeders are equipped with an extra colours' circuit (one hopper for one colour).

In our offer there are also powder colours dosing systems. This kind of colour is usually dosed with screw feeders, which add them onto the aggregates before they are thrown into the skip or other transporter.

Each of those solutions was repeatedly tested and we offer our high experience in commissioning them.