Batching plants - Cement silo equipment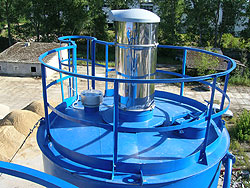 We offer wide range of equipment for cement, fly-ash and other media silos.
We are providing new equipment for silos or exchanging broken components. We offer spare and wear parts and complete sets.
We have in our offer:

Screw feeders
Dust filters
Security valves
Aeration pads and nozzles
Any other element of the silos' standard equipment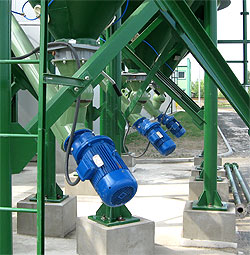 According to customers requirements we can install any type of material flow aiding systems, material level monitoring systems, silo heating systems, overfilling prevention - safety systems, active unload beds or special paint surfaces for effective unload of the material and its regular storage.